WELCOME

Compass Psychological Associates is an in-home provider offering a variety of psychological assessment services in the North Central Texas Region. For a complete listing of the evaluation services available, please visit our "Psychological Services" page, or call us at 214.824.8878. Our staff includes Licensed Psychologists, some of whom are also Licensed Specialists in School Psychology. Our clinical staff has decades of combined experience consulting on cases dealing with children in foster care, physical and sexual abuse, learning disabilities, ADHD, and depression and anxiety.

Coverage Area – Compass covers the North Central Texas Region within a 100 Mile Radius (or beyond for groups of 4 or more).

Reports - A full evaluation report is generally prepared within 10 days. Expedited service is available when necessary.

We know Compass will be a great resource for you and we look forward to working with you in the future.


A note regarding COVID-19: Due to ongoing circumstances surrounding COVID-19, Dr. Knapp and Dr. Parr will be wearing masks to all appointments. We ask out of courtesy that those interacting with the doctors for appointments also wear masks. This includes all children age 3 and older. This will stay in effect until it is deemed no longer necessary by the CDC guidelines.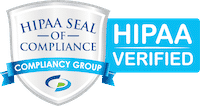 [email protected]